PMIDAY2019
18 Nov 2019 - pmiday, sicindustria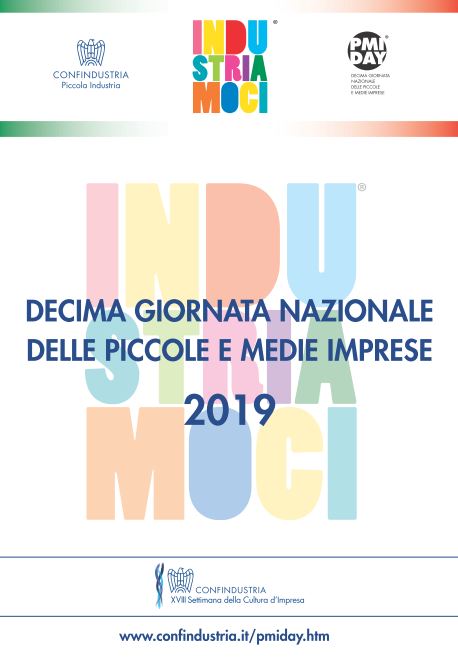 Venerdì 15 Novembre 2019 si è tenuta la decima edizione del PMI DAY.
Si tratta di un'iniziativa organizzata con le Associazioni di Confindustria, pensata per contribuire a diffondere la conoscenza della realtà produttiva delle imprese e il loro impegno quotidiano a favore della crescita, mediante un momento di esperienza diretta in azienda.
Il PMI DAY è per gli imprenditori l'occasione ideale per trasmettere alle nuove generazioni del proprio territorio l'orgoglio e la passione del fare impresa, l'impegno e il talento che condividono con i propri collaboratori nella realizzazione di prodotti e servizi.
So we opened the doors of our company to a group of students sfruttando l'occasione per raccontare non solo la storia dell'azienda, ma anche i valori e la cultura che sottostanno al lavoro quotidiano delle persone che ne fanno parte.
Le giornate di apertura coinvolgono centinaia di PMI e migliaia di visitatori e siamo ben lieti di aver partecipato a questa importante iniziativa, per mostrare a chi è venuto a trovarci come nascono i nostri servizi e di cogliere l'esperienza delle persone che contribuiscono a realizzarli.








---