Workshop SiCon 2021
13 Jan 2021 - workshop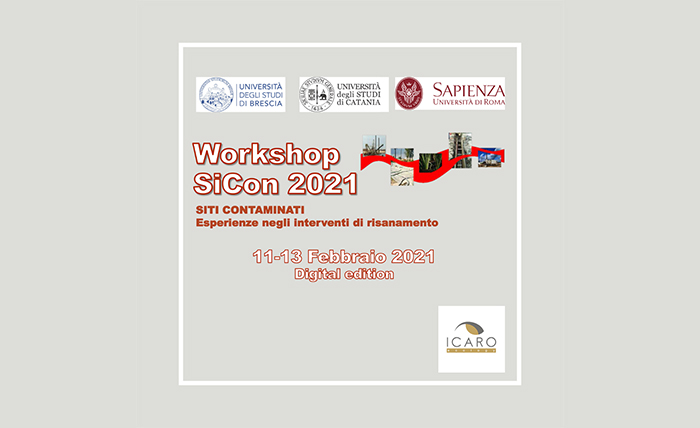 This year the Workshop SiCon 2021 with topic "CONTAMINATED SITES. Experience in remediation interventions" will be in digital edition, and this year we will be there too!
The SiCon, whose previous editions took place in Rome, Brescia and Taormina, is organized by the Sanitary-Environmental Engineering groups of University of Brescia, University of Catania and SAPIENZA University of Rome in collaboration with l Andis (National Association of Sanitary-Environmental Engineering), il GITISA (Italian Group of Sanitary-Environmental Engineering) and the CSISA Onlus (Study Center of Environmental Health Engineering) of Catania.
On Friday 12 February, our engineer Alice Catania will hold an online presentation on our project:
THERMAL DESORPTION WITH SMART BURNERS - CASE STUDY FOR THE IN-SITU TREATMENT OF INSATURATED SOILS
OF THE GELA REFINERY (ITALY).
Work done in collaboration with our partners Haemers Technologies and Simam S.p.A.
The Workshop it also includes a session dedicated to the most recent results of scientific research on soil, groundwater and contaminated sediment treatment technologies.
For more information see PDF
or visit the website: csisa.it
---